Adding a hot tub or spa to your backyard is an excellent way to create a luxurious and relaxing retreat in the comfort of your own home. Whether you're looking for a place to escape from the hustle and bustle of everyday life, or just want to enjoy some quality time with friends and family, a hot tub or spa can provide both physical and mental health benefits. Before you jump into buying one for your backyard oasis, there are some important things to consider first.
I work out quite often and work long hours during my everyday life. Sometimes I just want to relax after a long day's work. I loved swimming when I was young, and the most rewarding thing was after the swim workout when I could sit in the hot tub.
Sometimes I would sit in the hot tub for more than 30 minutes. Now that I am older, I asked myself, why can't I just get a hot tub at home and so I did! So here are some of my important tips if you are installing a hot tub.
Tips for installing a backyard hot tub or a spa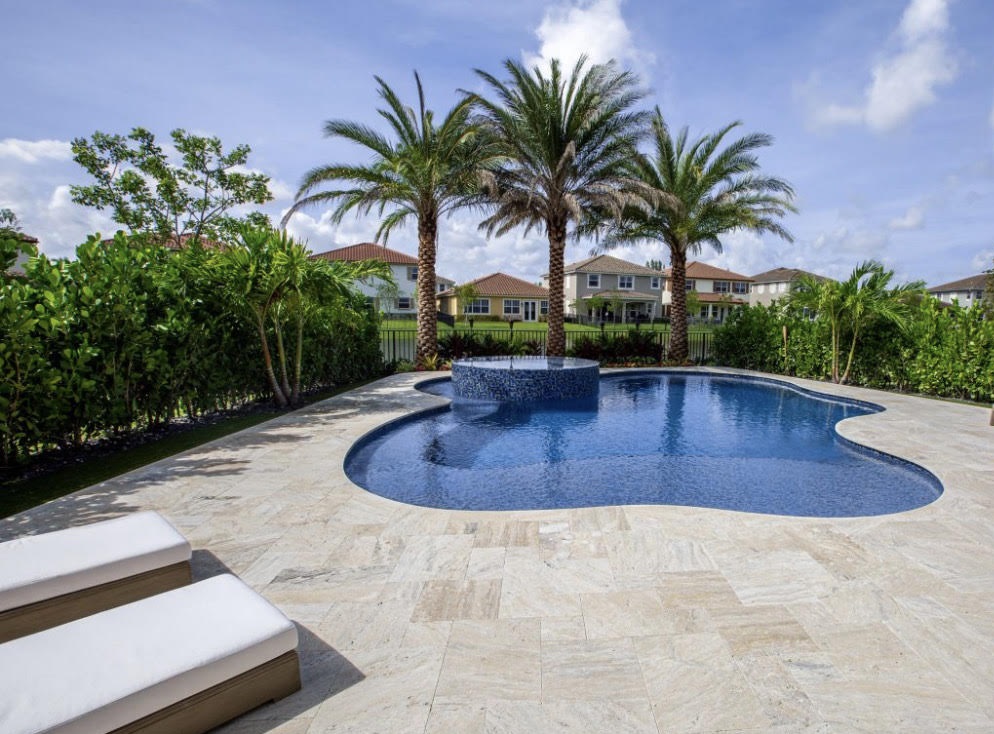 First, think about what kind of space you have available in your yard. Hot tubs and spas come in all shapes and sizes, so it's important to measure the area you have available before making any decisions. You don't want to purchase something that doesn't fit or take up too much room! Also, consider if there are any trees nearby that may interfere with power lines or other plumbing runs needed for installation.
Next, decide on the type of hot tub or spa that best suits your needs. Do you want something with jets for hydrotherapy? Or perhaps you prefer a traditional soaking tub? Think about how many people will be using it at once as well as how often it will be used. This will help determine the size and features that are right for your specific situation.
Thirdly, contemplate how much maintenance is required before making a purchase. Some models require more upkeep than others such as cleaning chemicals like chlorine or bromine as well as filter changes periodically throughout the year. If this is something you don't feel comfortable doing on your own, then consider hiring someone who can take care of all these tasks for you on a regular basis so that the hot tub remains safe and clean at all times.
Fourthly, make sure the area where you plan on installing it is level and secure enough to support its weight when filled with water (which can be anywhere from 400-1000 gallons). If not, then some kind of foundation may need to be built in order to ensure its stability over time – preferably by professionals who specialize in this type of work! Additionally, check local building codes before beginning any installation process; certain jurisdictions may require permits depending on where exactly the hot tub will go within your property lines
Lastly consider budgeting for additional costs like electrician fees if needed due to wiring requirements; delivery fees; extra parts/accessories like steps/ladders; chemicals; covers etc… These may not be included in initial price quotes so make sure they're accounted for prior to signing anything! Also, make sure to take good care of your equipment in order to avoid damages and repair costs. Something like a pool equipment cover will help a lot!
In conclusion, adding a hot tub or spa can definitely add an element of luxury and relaxation into your backyard oasis – but just remember there are important considerations that must be taken into account before taking this big step! Think carefully about space constraints; maintenance requirements; safety & stability factors; budgeting extra costs etc… Once all these things have been addressed then feel free (and enjoy!) to create an outdoor paradise that truly reflects both your lifestyle needs + wants!